Where to stay
Casa Loma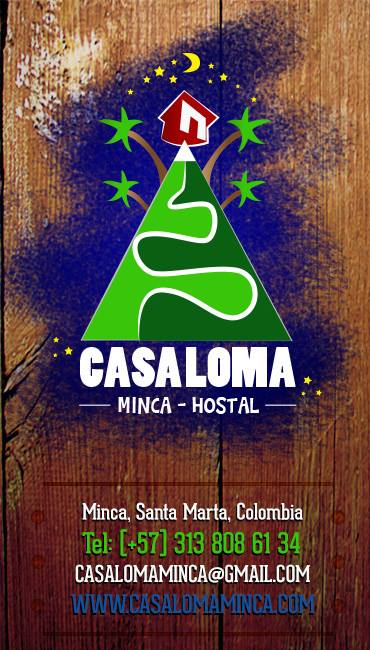 Casa Loma is a beautiful wooden hilltop house that offers one of the most amazing views from any hostel in Colombia, particularly at sunset!
Situated above the town, you'll overlook Minca, Santa Marta, the sea, plus the mountains of the Sierra Nevada and forest all at the same time—truly unique!
www.casalomaminca.com
Emerald Green Guest House
Situated in the centre of Minca, Emerald Green offers a great mix of Irish and Colombian hospitality with tropical gardens and bright rooms with terraces overlooking the Minca River and surrounding mountains.
Emerald Green on Facebook

What to do
Las Cascadas Marinka
Visit La Victoria. One of Colombia's first coffee farms
Swimming at Pozo Azul
Las Piedras
The town has ample restaurants and bars catering for all tastes.